Disposable E-Cigarettes Will Be Banned in Australia From January
Under strict new regulations introduced by Australia, the nicotine content of all e-cigarettes will be reduced, except for drugs used to quit smoking.
The new system will be phased in from January, as authorities are developing new support measures to help thousands of teenagers who have become addicted to the nicotine in e-cigarettes.
Australian Health Minister Mark Butler said in an exclusive interview that new regulations banning the import of disposable e-cigarettes will be introduced within a few weeks, and the federal government will also increase the number of border guards to detect smuggled e-cigarettes into the country.
"We have prepared some of the toughest laws in the world," Butler said.
After the reform, the local production of non-medicinal e-cigarettes in Australia was prohibited. Violators will face higher fines. State police and law enforcement officers will gain new powers under the new federal law to crack down on retailers and importers.
Last week, Australian Border Force authorities seized about 35 tonnes of e-cigarette products, with some importers trying to smuggle these nicotine-containing products into the country.
Under Australia's current laws, the country banned the import of over-the-counter e-cigarette products in May this year. The only e-cigarettes legally allowed in Australia are medicines prescribed by doctors and dispensed through pharmacies to help people quit smoking. Upcoming new laws may severely limit the packaging and flavors of medicinal e-cigarettes and may extend laws banning workplace smoking to e-cigarettes.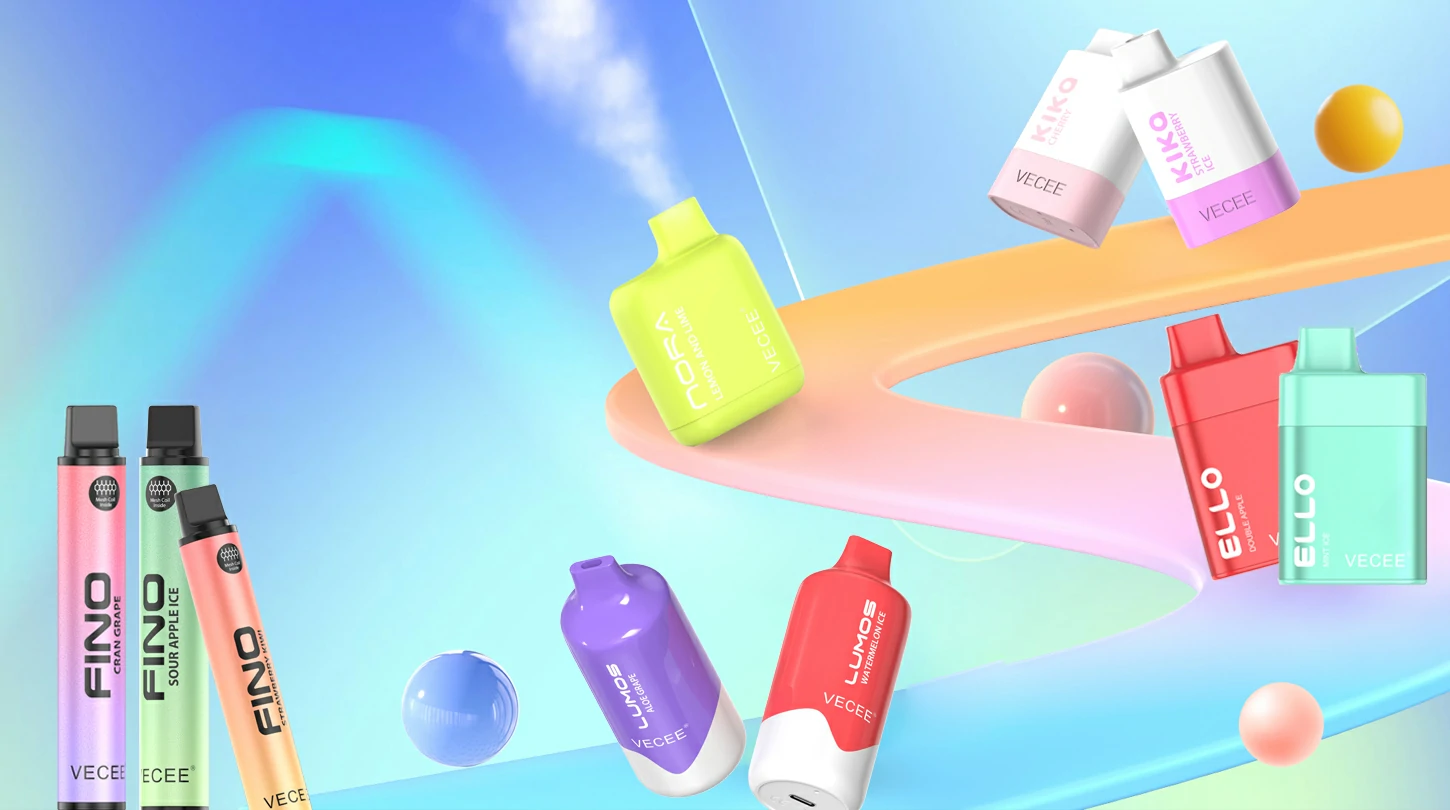 Nicotine Content in All E-Cigarettes Will be Cut, Except for Drugs Used to Quit Smoking
In light of these changes, the Australian Therapeutic Goods Administration (TGA) is considering cutting the upper limit of nicotine in medicinal e-cigarettes. One option is to set the upper limit of nicotine at 20mg/ml, which is the upper limit set by the UK.
That's two-thirds less than the 60 mg/ml nicotine some manufacturers add to disposable e-cigarettes and half the 40 mg/ml nicotine in e-cigarettes used by many teenagers. The nicotine content is equivalent to that of a cigarette. It can be said that every e-cigarette used by teenagers contains the nicotine equivalent of 16 packs of cigarettes.
Under the reforms, which will be phased in next year, all disposable e-cigarettes – the ones most commonly used by teenagers and sold through retailers – will be banned from import.
The only e-cigarettes allowed to be legally imported are medicinal e-cigarettes that are designed to help people quit smoking require a doctor's prescription and are dispensed through pharmacies.
The Australian government is currently developing clinical guidelines to help doctors treat the thousands of addicted teenagers who may be adversely affected by the ban.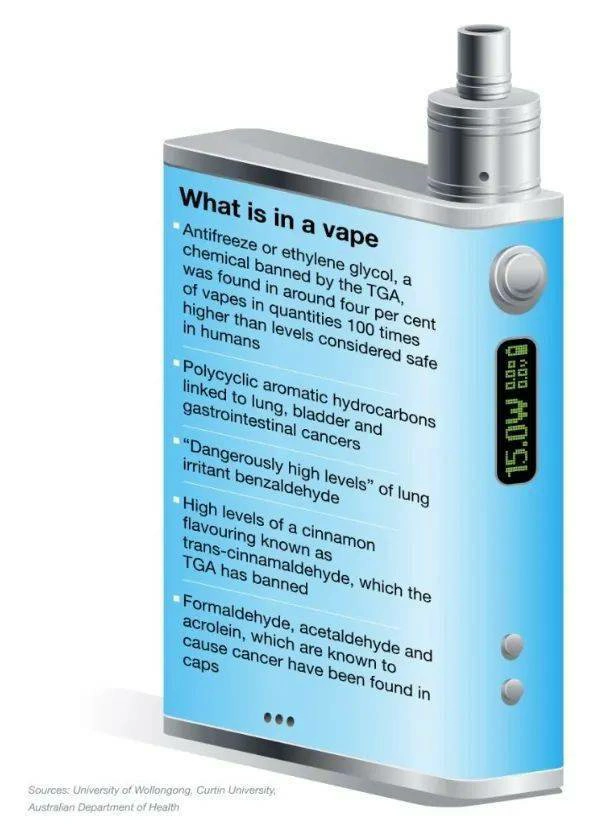 Quit said it already had treatment options for vapers as young as 12 years old and, before the law changed, provided additional support to teens using channels younger people were more likely to use, such as Facebook Messenger, WhatsApp App, and text messaging. support.
Importing E-Cigarette Products Requires a license From the TGA
Medicinal e-cigarettes must be sold in ordinary packaging, flavors or colors are not allowed, and their ingredients will also be strictly regulated.
Currently, the sale of nicotine-containing e-cigarettes is prohibited unless prescribed by a doctor. Such e-cigarettes can only be dispensed through pharmacies, but nicotine-free e-cigarettes can still be sold normally.
Despite laboratory tests showing that 90% of so-called "nicotine-free" e-cigarettes also contain nicotine, e-cigarette retailers and manufacturers are still trying to circumvent Australia's ban by pretending that their products do not contain nicotine.
Since 2021, Australia has stipulated that the purchase of e-cigarettes requires a doctor's prescription, and approximately 74,192 patients have obtained e-cigarettes through this method. Under the Personal Import Scheme, Australians can also obtain a three-month supply of e-cigarettes with a prescription. Under the Australian government's new reforms, this pathway will be restricted.