Before picking out a vape to buy, you may want to know what this specific type of vape product is.
If we think of cartridges and disposable vapes as two ends of the vape spectrum, then pod vapes will more or less fall somewhere in between. They offer great ease of use and can help beginners get the hang of vaping quickly while retaining a degree of customization. They also provide a good balance between tiny size and good steam performance.
There are so many different types of vapes that finding the right one can be a daunting task. The editor has used the latest reviews and recommendations from the large vape community, reputable websites, and YouTube channels dedicated to vaping, brand awareness, and a combination of factors such as pod capacity, battery life, ease of use, airflow options, and coil compatibility, price, etc. The 6 best vapes of 2023 have been selected. All products are well made and have excellent vapor and flavor.
The best OXVA e-cigarette of 2023 is the OXVA Xlim Pro Refillable Vape. With sleek looks, a huge 1000mAh battery, inhale activation and a 5-30W power range, the Xlim vape is a contender for the best vaping of 2023. Let's explore the features and performance that set OXVA's extraordinary products apart.
It's no surprise that the OXVA Xlim Pro refillable pod is taking the vaping world by storm in 2023. With its user-friendly design, sleek aesthetics, and an incredible array of features, it's easily one of the best refillable vapes on the market.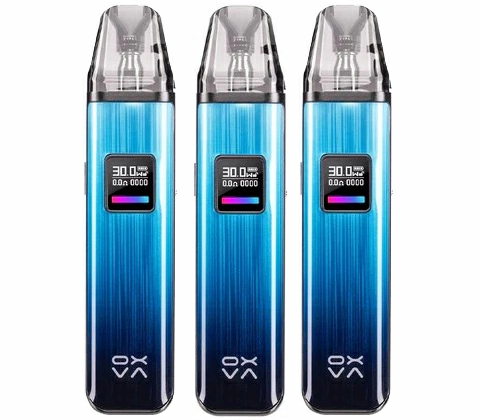 Due to its simple operation and versatility, this e-cigarette is perfect for both beginners and experienced vapers. It comes with a 1000mAh built-in rechargeable battery ensuring longer smoking time between charges. No more constant interruptions to charge your devices. Mini size 0.42 inch black and white screen where you can find out what coil is used, wattage, battery level, and how many puffs you have taken.
Customization is at your fingertips with Xlim Pro's 5-30W power range and variable power modes. Whether you prefer a subtle draw or a more powerful vaping experience, you're in complete control. The device is activated by inhaling or pressing a button, providing versatility to suit your personal preferences.
Unique to the Xlim Pro is its Smart Output Mode, which automatically adjusts power levels to work seamlessly with the resistance of your chosen e-cigarette coil. Say goodbye to the hassle of manual adjustments.
The device's adjustable airflow allows you to easily switch between MTL (mouth to lungs) and RDTL (restricted direct to lungs) smoking styles to suit your specific preferences. Additionally, it features a fixed coil pod with a built-in coil, ensuring the ultimate in vaping convenience.
If you're looking for a refillable vape that combines style, performance, and convenience, the OXVA Xlim Pro is your best choice for 2023. Enjoy a satisfying vaping experience with ease.
Best Pod Vape 2023-Vaporesso
The Vaporesso XROS 3 pod system is the latest successor to the popular XROS Nano. It comes with a 2mL water tank and a 1000mAh built-in battery, which can greatly extend the smoking time. With up to 48 hours of smoking time on a single charge, it's a great option for those who need to travel or run errands. Vaporesso XROS 3 is compatible with all XROS series pods from 0.6 ohm to 1.2 ohm. What sets the XROS 3 apart isn't just the battery life; It also features Vaporesso Corex heating technology and a unique morphing grid structure. This innovation ensures your device delivers fast, consistent heating throughout your entire vaping experience. You can expect smooth, satisfying puffs every time you use your XROS 3 reusable e-cigarette.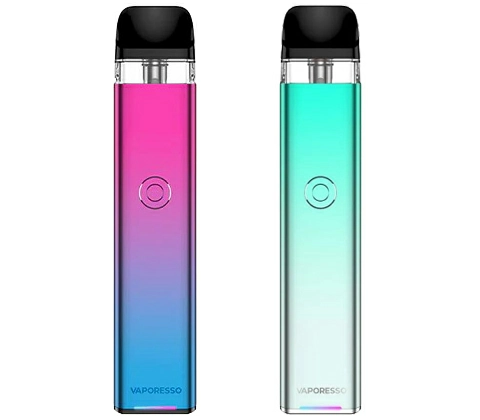 Vaporesso XROS 3 combines stylish, premium design with user-friendly functionality. Its rounded-edge design exudes elegance and feels comfortable in the hand. As a lightweight and compact device, it is perfect for vapers of all experience levels, especially beginners. You don't need to have extensive knowledge of vaping to enjoy XROS 3.
One of the standout features is its built-in 1000mAh high-density battery, which offers an impressive 48 hours of continuous use on a single charge. Fast charging via Type-C ensures you spend less time waiting and more time smoking.
XROS 3 is versatile and compatible with all XROS series pods. Whether you prefer a 0.6 Ω mesh, 0.7 Ω mesh, 0.8 Ω mesh, 1.0 Ω mesh, or 1.2 Ω mesh pod, this device has you covered.
Pulse mode enhances power and flavor to enhance your vaping experience. Additionally, it supports MTL (mouth-to-lung) and RDTL (restricted direct-to-lung) e-cigarettes, providing a tailor-made experience to suit your preferences.
You enjoy the convenience of a fixed coil pod, with unique Corex heating technology ensuring fast and even heating for improved vapor and flavor from the first puff to the last. With SSS anti-leak technology and precise airflow regulation, the XROS 3 is designed to provide an effortless and enjoyable smoking experience.
The best Uwell e-cigarette of 2023 is the Uwell Caliburn GZ2 Refillable E-Cigarette. GZ2 is an ultra-compact pod vape with a built-in 850mAh battery and a maximum power output of up to 17W, providing a satisfying vaping experience.
The UWELL Caliburn GZ2 is an excellent choice for new vape players and experienced enthusiasts alike. This compact and versatile refillable vape is designed for convenience and style. With auto-puff activation, you just inhale to smoke, making it very user-friendly. ZEGA has a smaller pod profile and is designed with durable aluminum construction, ensuring a quality build that will stand the test of time.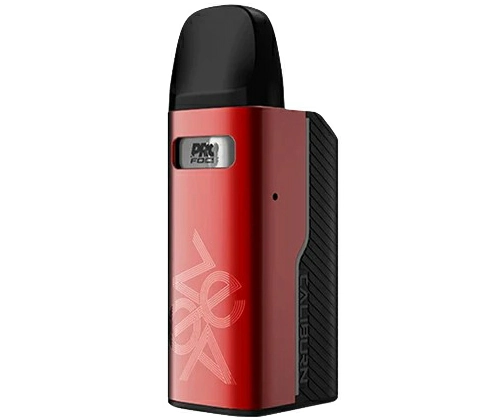 One of the standout features of the Caliburn GZ2 is iAFC's precision adjustable airflow, which allows you to seamlessly transition from a loose, airy restricted direct-to-lung (RDTL) inhalation to a tight and restricted mouth-to-lung (MTL) inhalation. Plus, the Tron-style RGB battery level indicator lets you know your battery status while smoking, providing a visual reminder of your device's charge level.
The Caliburn GZ2 features 2A fast charging via Type-C, ensuring you spend less time waiting and more time smoking. It also features UWELL's Pro-FOCS flavor enhancement technology for an exceptional flavor experience. What really sets it apart is the option of a removable mesh coil, offering a variety of coil resistance options to suit your specific vape preferences.
The best Smok e-cigarette of 2023 is the Smok Solus G Pod Kit. If you're looking for a refillable vape kit that's easy to use, beginner-friendly, and reliable, the Solus G Pod vape has it all.
Smok Solus G redefines the convenience of vaping. It's designed with user-friendliness in mind, making it an excellent choice for vapers of all levels, even if you have little to no previous vaping knowledge. Its design is reminiscent of disposable e-cigarettes, making it an environmentally friendly and cost-effective alternative.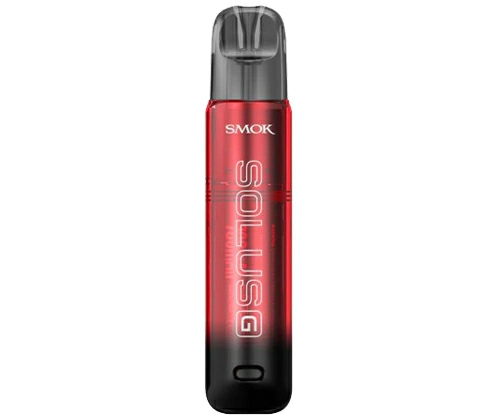 The Solus G appears in our guide to the best vape kits of 2023. Featuring draw activation technology so you just inhale to start smoking. Its sleek, futuristic translucent design and sleek artwork aren't just for looks; It adopts a zinc alloy chassis structure and is durable. You'll appreciate its good looks and solid build quality.
The Solus G Pod kit comes with a 700mAh integrated battery that provides reliable power for your vaping experience. It has a 4-16W wattage output range, allowing you to fine-tune your vaping experience to your liking. The LED battery life indicator keeps you informed of battery status, providing ample notification before the battery gets low.
One of the standout features of the Solus G Pod kit is its integrated 0.9 ohm mesh coil, eliminating the need for cumbersome coil replacements. This is a time-saving and hassle-free solution. Type-C USB fast charging ensures your devices are ready to go in no time.
The best VECEE e-cigarette in 2023 is the MAZE vape kit. VECEE MAZE Pod system kits are pre-filled with 10 ml of e-cigarette liquid and are designed for long-lasting smoking. The Maze Game on the back of the battery module is a new change of VECEE, aiming to give Vapers a way to have fun with their vapes. Instead of the tedious puffing one after another.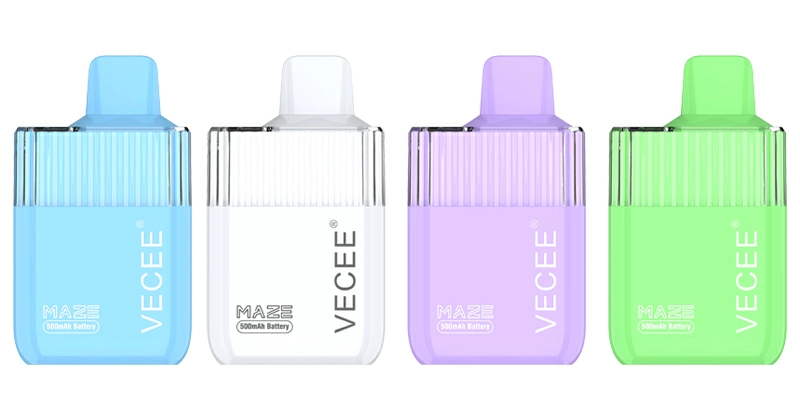 It's no surprise that the VECEE MAZE Pod System Kit is taking the vape world by surprise in 2023. With its Maze Game standout design combined with stylish and user-friendly features, it is undoubtedly one of the best Pod System Kits on the market.
Because you can enjoy gaming while enjoying vaping, this e-cigarette is very suitable for e-cigarette enthusiasts who are just getting started and those who have boring jobs. has a rechargeable 500mAh battery. This battery is good for 150-200 puffs, after which you can recharge it with the Type-C charging port which is located on the bottom of the device. Each prefilled pod comes with 10ml of juice in 50mg strength which should be good for up to 6000 puffs.10 Meticulously Picked Flavors to satisfy any of your needs
With a size of 77mm tall, 44mm wide, and 24mm thick, it's big for a disposable but the right size for a pod vape
Best Pod Vape 2023-GeekVape
The best GeekVape e-cigarette of 2023 is the Geek Vape Sonder Q vaping kit. This slim, stylish, lightweight kit features an impressive 1000mAh battery that provides up to 2 days of smoking time on a single charge.
The Geek Vape Sonder Q vape kit embodies a seamless blend of user-friendliness and style. Weighing only 39.1 grams, this lightweight device is suitable for both beginners and experienced vape enthusiasts who value a simple yet stylish vape experience. Not only is this a testament to superior performance, but it's also a bold fashion statement. Plus, a range of stylish color options ensures you can choose a color that perfectly matches your personal style.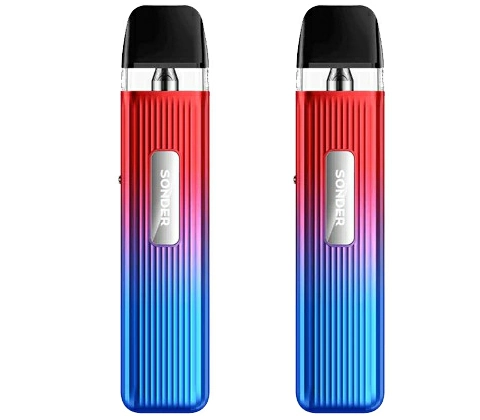 What makes the Sonder Q stand out is its impressive 1000mAh built-in battery, which ensures long periods of smoking without the need for constant charging. The kit operates via suction activation (also known as auto-draw), making it very easy to use.
A power output range of 5-20W provides additional options so you can fine-tune your vape experience. Whether you prefer a tighter or looser draw, the Sonder Q provides precise airflow control to suit your preference.
The battery status light is a convenient feature that clearly indicates your device's charge level. It glows red when the battery is below 30% charged, blue when the battery is between 30% and 70%, and green when the battery is over 70% charged.