Recently, trading standards officers from Stockport City Council in the UK seized illegal disposable vapes worth £80,000 during a joint operation with Greater Manchester Police, and six people were arrested.
Late last month, council officers visited a number of premises in Stockport town center and Edgeley and seized vapes from three premises that exceeded the legal limit and some had health warning labels on them. Incorrect.
The following week, trading standards officers again worked with Greater Manchester Police, and hundreds of illegal vapes were seized from a shop.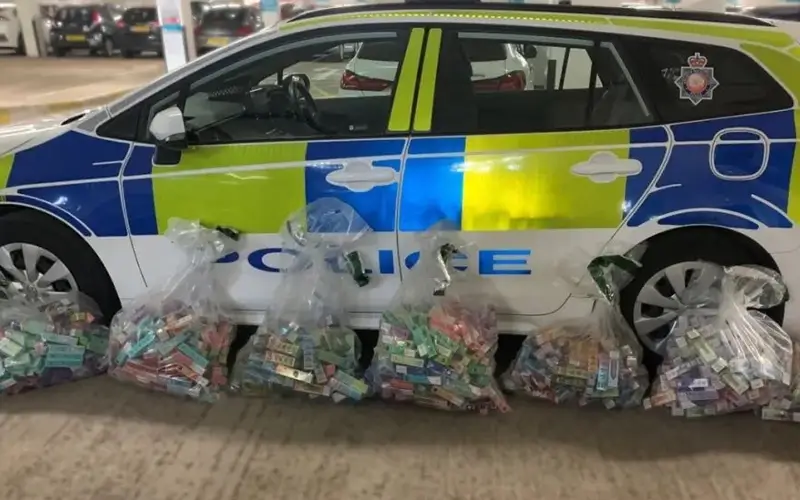 Illegal disposable vape seized at the scene
Councilor Frankie Singleton, cabinet member for communities, culture and sport, said: "There is no place for unscrupulous vape sellers in Stockport. Unregulated vaping is deliberately and dangerously targeting young people, damaging their Health. While it's good news that our young people are staying away from cigarettes, preventing them from vaping is clearly a new challenge."
"Our Trading Standards team, working with police partners, have seized such large quantities of illegal, disposable, brightly colored, and fruity vapes, which demonstrates the scale of the problem. Large capacity vapes containing more than 2ml of e-liquid or more than 600 puffs must not sold in this country and we are committed to removing them from our communities."